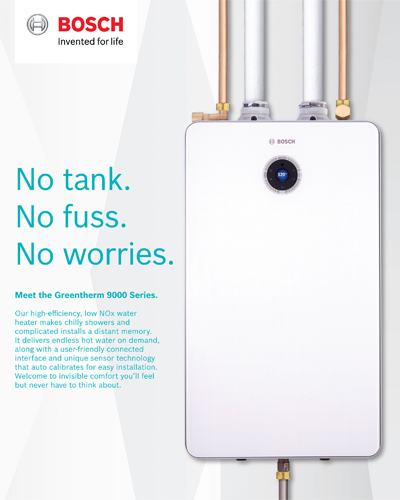 Bosch – "Invented for Life"
Bosch is a household name. Whether you have Bosch tools, car parts, appliances or heating products, most people know the Bosch name and have inherent trust with the quality that comes with all Bosch products.
Hydrowest Products offers the complete line of Bosch heating and air conditioning products.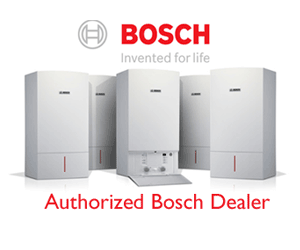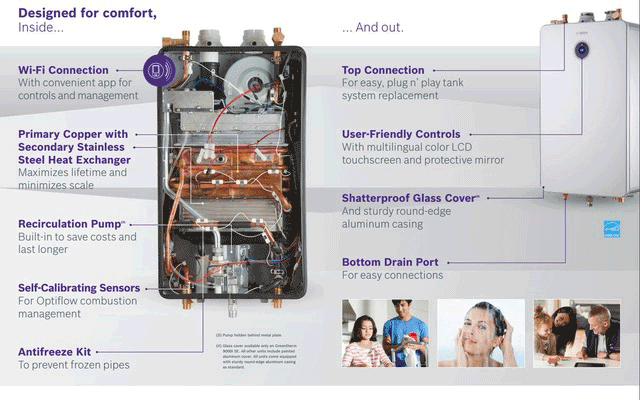 Bosch Thermotechnology in North America
Bosch Thermotechnology is a leading source of high quality heating, cooling and hot water systems. The Company offers Bosch tankless, point-of-use and electric water heaters, Bosch and Buderus floor-standing and wall-hung boilers, Bosch and FHP water-source, geothermal and air-source heat pump systems, as well as controls and accessories for every product line.
Bosch Thermotechnology is committed to reinventing energy efficiency by offering smart products that work together as integrated systems that enhance quality of life in an ultra-efficient and environmentally friendly manner.
Bosch strives to bring the most energy-efficient and environmentally responsible products to global consumers. In delivering the best products at affordable prices to our markets, Bosch has established multiple collaborations and joint ventures on a global scale to bring the latest technologies to North America. All global manufacturing facilities must adhere to stringent quality standards in order to provide the trusted Bosch brand.
www.bosch-climate.us
Greentherm 9000 Series Brochure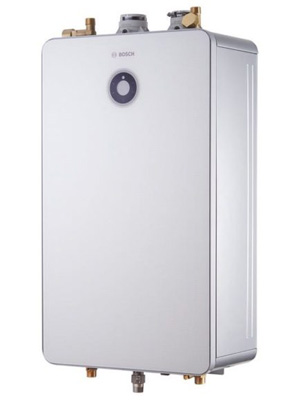 "They were very helpful with my needs. Very informative pleasant staff"
"I just spoke to Gene and she was very helpful. It didn't seem like I was bothering her which is very refreshing"
"Went in to grab a few things for some outdoor fireplaces, and they were very helpful. Stand up folks"